This idea came to me after seeing baby dragon cakes.? I thought it was something I could probably pull off.? The monthly Boys' Night Out at church was coming up and it seemed like a good enough excuse to make a cake.
My idea was to make a baby dragon that was lying down.? That way, I wouldn't have to deal with all of the structural components involved with a standing dragon.? I made the cakes: 2 12×18 cakes and 1 9×13.? The third cake was just to give the body that extra bit of height, so I didn't have to be as big as the other two.? Here's a picture after making a first pass cutting out the general shape:
Here it is after all of the carving was complete and I covered it with some buttercream.? I think I made the buttercream a little too thick for this project.? I ended up cutting the end of the tail off.? Yikes!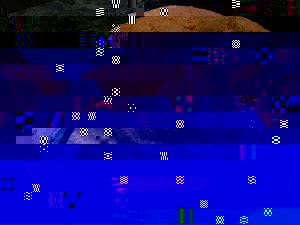 After adding the first layer of fondant, I think I was disappointed.? It was not very dragon-like at all.? I was hoping the scales would make a big difference.
So the scales made a big difference.? Of course, now it looks more like an armadillo.? A dead armadillo.? But, hey.? The scales are shiny, huh?? Those were individually cut and applied.? Remind me not to do that one any time soon, OK?? I finished the eyes and put some wings on it.? Surprisingly, they made a big difference.? Though I'm not sure it looks too much like a blue baby dragon.? It looks more like a baby blue dragon.? Here's the finished cake: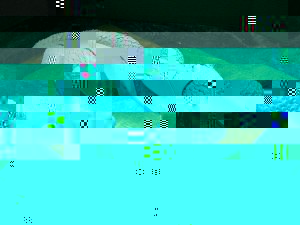 It was a big hit at Boys' Night Out.? We slew the dragon.? It turns out that dragon meat tastes a lot like cake. :-)
I made a spin-view image where you can see the dragon from 360 degrees.? Go to this link:
http://www.tracyprobst.com/Cake/DragonCake/